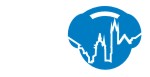 Bonus recordings
List of recordings issued for important Teplice jubilees
We would like to continue to add new information and stories to this audio path. Apart from the planned translation into more languages, we are preparing bonus recordings which will be published in order to commemorate various important jubilees.
Current bonus recording
30th March 2009 - Launching of the audio path operation is accompanied by the issuing of the first bonus recording. This recording is not linked to any specific object in Teplice - it only touches upon the local chateaux. The recording tells the story of the noble family which owned Teplice from the 17th century and elevated both the town and its surrounding area.
Listo of already issued bonus recordings
| | | |
| --- | --- | --- |
| Date | Occasion | Recording |
| 27. 3. 2009 | Date of launching of the audio path | |